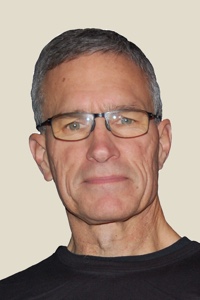 Welcome
Having found my webpage you most likely are experiencing some difficulties in your life and are considering professional help. Acknowledging your struggles and accepting that you might need assistance in managing them is a major first step. Hopefully, after reading the information here you will be ready to take the next step and call to make an appointment to meet with me and begin the process of making the positive changes you want to bring about in your life.
General Philosophy of Counseling/Therapy
Simply stated, I believe the main goal of therapy is to help you feel and function better. I approach counseling/therapy as a collaboration between you and me. It is an active process. (I won't just sit, passively listening to you talk, for 45 minutes, occasionally nodding my head.) We will decide what the issues are, formulate effective strategies to make necessary changes in thoughts and behaviors (including learning new skills if necessary), and work together to implement successfully those strategies. I will (with your input) tailor the therapeutic process to best fit your needs. The length of the counseling process can vary, of course, depending on the nature of your issues and concerns. I employ short-term approaches, such as cognitive-behavioral and problem-solving techniques, as well as more long-term, insight oriented approaches.
Qualifications/Background
I have a Bachelors degree in Psychology, Masters Degree in Psychological Services, and a PH.D. in Counseling Psychology, all from the University of Pennsylvania. I have been licensed to practice as a psychologist in Pennsylvania since 1982 and have been in private practice for 35 years, the last 27 years as a solo practitioner.
Services Provided
I work with individuals (adults, adolescents, and children), couples, and families. Issues I can assist you with include, but are not limited to: depression, anxiety, stress, loss or grief, relationship problems, sexual difficulties, post-traumatic stress, parenting difficulties, pain management, obsessive compulsive behaviors, family problems, etc.
With your permission, when necessary, I will collaborate with other professionals with whom you may be working, such as family physicians, psychiatrists, teachers, guidance counselors, and lawyers.
My hours are flexible, including days and evenings.
Financial Considerations
I accept most insurances (no HMOs though); most insurance plans cover at least some of the cost of outpatient therapy. I will help you find out what your plan covers and then work with you in devising a payment arrangement that is manageable for you. If you have no insurance, I will also work with you in devising an financial arrangement that is manageable for you. It is important to me to do whatever I can to ensure that the cost does not prohibit you from receiving the help you want.
Contact Information
I'm located at 216 Bridge Street in Phoenixville, on the first floor in a beautifully restored historic building.
You can call me anytime at 610-983-3233 or email me at drjones@mwjonesphd.com. I will be happy to answer any additional questions you may have and/or set up an appointment with you.